How do we measure time? What is contained in a moment? And just what are we waiting for, anyway?

Meet Joann Merriweather. She's worked in the call center of Building 14 for a very long time. And now she's looking at where that time goes. Tasked with leading her co-workers in a time management seminar, Joann must look at how she spends the time of her life, and how her minutes add up. With inspiration from Ted Talks, corporate seminars, and advances in physics, The Long Tides is at turns both clown-movement character study and poignant audit of how we spend our minutes--and what happens in the moments that stand out.

Production Details
Premier: Philadelphia Fringe Festival 2016
September 15-22, 2016

Created and performed by Nicole Quenelle
Outside eye: Sarah Sanford
Script consultant: Corinna Burns
Dramaturg: Nell Bang-Jensen
Lights: Michael Lambui
Sound: Brad Pouliot
The audio clip above captures a section of The Long Tides that was not captured on video, but if you're interested in getting a sense of the piece it's worth a listen. In this section, Joann brings all of the seminar participants (the audience) over to a break area for tea, and tells a story about friends that appear every summertime.
Morning Routines
Audience members recorded the first things they do each morning, and the approximate time it takes...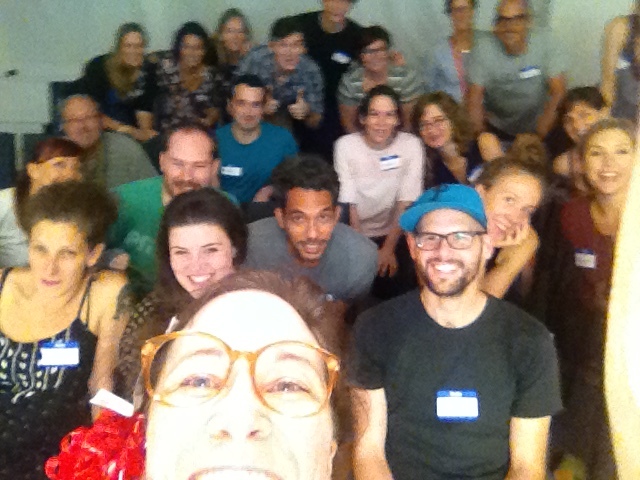 The Long Tides has been supported by a residency at Drop, Forge & Tool in Hudson, NY and the contributions of individual donors. Please consider making a contribution to support this new, independently produced play--all donations go directly to support the show, including rehearsal space rental, artist fees, and production expenses. Thank you! xo-Nicole